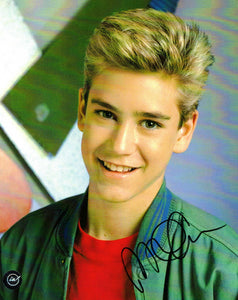 Marc-Paul Gosselaar as Zack Morris in Saved By the Bell Autographed 8x10 Photo
It's alright cause' I'm Saved By the Bell!  Mark-Paul Gosselaar, remembered by fans as Samuel "Screech" Powers, autographed 8x10 in black sharpie.
All autographs are guaranteed to be authentic by Icon Autographs Inc. and come with a Certificate of Authenticity (COA) and tamper-proof hologram.