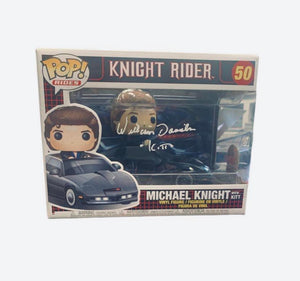 William Daniels Autographed Knight Rider KITT Car Funko Pop
William Daniels, best known to fans as the voice of K.I.I.T. in the classic TV Show Knight Rider, autographed this funko pop in brilliant white paint pen. William included a "KITT" inscription.
All autographed items are guaranteed to be authentic by Icon Autographs Inc. and come with a Certificate of Authenticity (COA) and tamper-proof hologram.